Christopher Doyle
Chris Doyle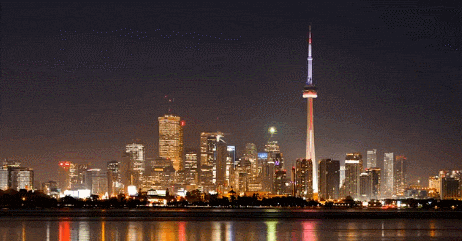 Toronto, Ontario has always been one of Canada's most innovative cities. However, in recent days it has become one of North America's startup capital.
According to Forbes Magazine, Toronto has seen a boom in the number of startups, VC investors, and global tech giants calling this city their home. Although the reasons behind this trend are numerous, factors such as strong human talent, government support and a "fun, clean and liberal" working environment is working its magic (Startup Guys, 2021).
When it comes to people, Toronto has a cornucopia of talent ranging from motivated immigrants to savy university graduates. The Government of Canada is famous for its friendly approach to newcomers and offers an unique startup visa program.
The visa program, notes Forbes, fastracks entrepreneurial immigrants and aids them in developing their business plans. The plan, along with Canada's high overall standard of living, has boosted Canada to #1 on the migrant acceptance index (Gallup, 2021). Besides this talent pipeline, Toronto is also located near many prestigious universities. The University of Toronto and University of Waterloo are world class schools, the latter having a hand in the creation of Blackberry, a Canadian personal smartphone and cybersecurity giant.
Although immigration and universities add to Toronto's talent pool, much of the needed capital has been provided by the Government. In 2021 alone, Canada's Strategic Innovation Fund had dedicated $1.26 billion to technological development in Canada. This extends a strategy already in place since 2017, when Canada partnered with industry to create a $125 million Pan-AI Strategy fund.
Besides Government incentives for startups, American tech giants are swelling Toronto's tech ranks. Firms like Uber, LG and Samsung have moved divisions to Toronto since 205 citing its open business regulatory environment and welcoming atmosphere.
Although Toronto's tech sector has grown significantly, the COVID-19 pandemic may have caused a temporary roadblock. In May 2020, CTV reported that Google's Sidewalk Labs was abandoning its "Quayside" multipurpose neighbourhood project along Toronto's Eastern waterfront, citing "unprecedented economic uncertainty." Besides COVID, the 190 acre program drew criticism from privacy experts.
Still, many expect that the stalling of Quayside does not represent a major roadblock to Toronto's long trek to tech domination. Although Google admitted that the outcome of Quayside was "not what it hoped for", it reiterated that the proposed neighbourhood remained in the headlights for the future. Unquestionably, if Toronto maintains a high quality of living and welcoming policies to both people and capital, there is no reason it could not become the next Silicon Valley.